The Wizard of Oz 4K Review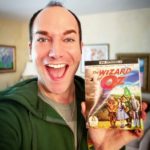 For the 80th anniversary of The Wizard of Oz, Warner Bros is releasing the classic film – for the first time – in 4K, available October 29th on both the ultra-HD Blu-ray disc and digital formats. As an Oz historian and lover of all things Oz, I could barely wait for this updated home video experience of my favorite film. Scientifically ranked the most influential movie of all time, along with the widely held belief it is among the most seen films ever made, The Wizard of Oz is further considered as close to perfect as a film can be. Accolades aside, this version is spectacular.
I may enjoy the 75th anniversary's 3D Blu-ray a tad bit more; however, without a 3D disc player and TV set, I almost don't remember it. In 4K, Oz is more of everything we love about it – brighter, truer, more colorful and focused. It appears more layered and provides more depth within the color spectrum – almost making some sets look 3D without that actual technology. Many who have watched this film over decades comment they notice new things upon subsequent viewings.
But even for a fan like me, who has seen this masterpiece literally countless times, the latest iteration brings another newness to it. I saw a lens flare in Munchkinland. Glinda's crown sparkles with detail like never before. The little people in Munchkinland reveal specific wig and makeup lines. Soft film grain persists but zero artifact can be found. Nuance in costume design catches the eye.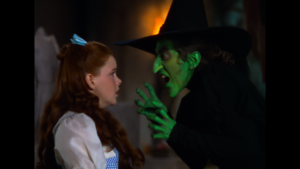 The ruby slippers and Wicked Witch's green complexion singe with radiance. Even the varying shades of crimson and magenta populate the poppy field like no other previous format. In a word, Oz in 4K is exquisite. I can't imagine wanting to see it any other way from now on; unless, there is someday a hologram version that actually springs the film to life within our homes. Imagine that.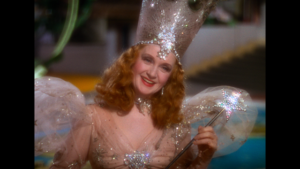 Thanks For Viewing The The Wizard of Oz 4K Review