Win: Boy Erased Book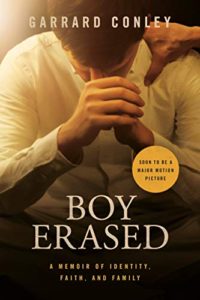 Now a major motion picture with incredibly moving performances, Boy Erased follows the true story of author Garrard Conley who endured the tortures of gay conversion therapy – still legal in 36 states! See the brilliant film in theaters and enter to win a free copy of the book right now! Enter by filling out the form below with your full name, mailing address, and answer to this question:
What do you think of gay conversion therapy?
Good luck!