My Top 10 Movies of 2020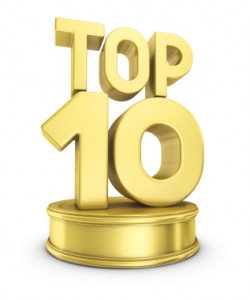 The 26th annual Critics' Choice Awards airs March 7, 2021, on The CW and although I won't be attending this season, it's still a grand occasion to celebrate! Ten of the year's finest films will compete for best picture, some of which may also have made my Top 10 List! Unlike most years, I saw these films all at home, instead of in the theater; but regardless, several stood out as my favorites of 20202:
10) HAMILTON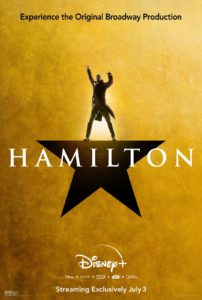 Releasing early was a very welcomed, surprise treat during the pandemic – getting to watch this juggernaut spectacle in all of its original cast glory, up close, was just the greatest escape to the theater, and the theatre.
9) UNCLE FRANK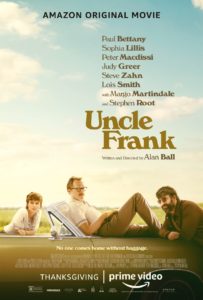 From writer/director Alan Ball with a sublime performance by Paul Bettany, this tender g'uncle movie is funny, dramatic and poignant.
8) WONDER WOMAN 1984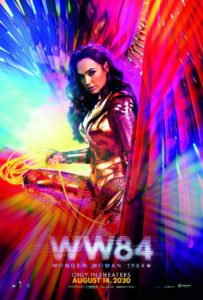 Arguably the movie of the year, it was originally supposed to come out to theaters in June, then August, then October, then 2021, but Warner Bros. did us all a solid but releasing it for Xmas both in theaters and HBO Max. I love the character so much but it was the villains in this sequel who took the cake!
7) ENOLA HOLMES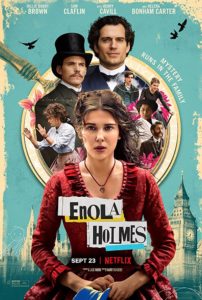 Breaking out of her Stranger Things shadow, MBB creates a should-be new icon in Sherlock's younger sis. The enigma is fab and it doesn't hurt the bro is played by Superman, Henry Cavill! 
6) MULAN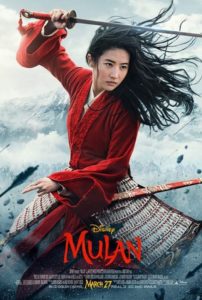 This live action adaptation of the animated Disney classic is phenomenal. While not musical, the major song is in the score's melody, heightening the whole experience. And I didn't miss Mushu, since we got a witch in exchange!
5)  THE TRIAL OF THE CHICAGO 7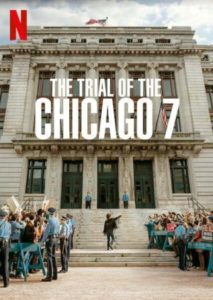 I love courtroom drama and this one, based on the true story, unfolds like a thriller. A fantastic ensemble cast keeps you on the edge of your seat.
4) THE PERSONAL HISTORY OF DAVID COPPERFIELD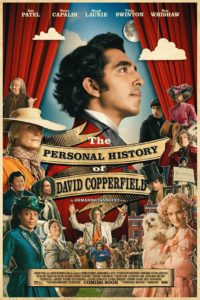 This was one which I immediately knew would make my Top 10 list, even when seeing it mid-year. The story remains popular for a reason and the design here is exquisite; but it's the colorblind casting that makes it soar to heavenly heights.
3) PROMISING YOUNG WOMAN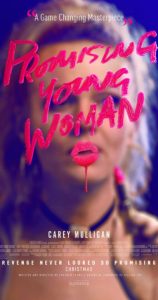 This is a movie that blows your mind and shakes things up. A great film to see with friends and then talk about afterward, with Carey Mulligan's career best performance.
2) OVER THE MOON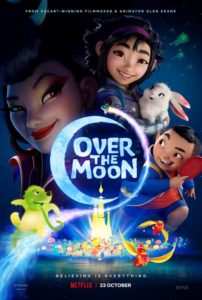 I loved this movie so much, I watched it twice in one night! It's an animated musical made by some of the best Disney animators and storytellers, lured over to Netflix for the film.
1) THE PROM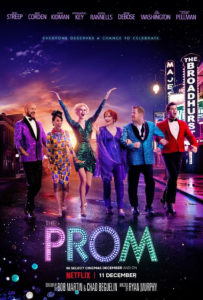 Are you noticing a theme here? My #1 fave movie almost every year happens to be a musical! Or if not happens to be, just is. Clearly it's my favorite film genre, following my all time favorite film is The Wizard of Oz. The Prom captured my heart immediately and I went on to view it 6 times. It has everything a gigantic entertainment should – glamour, surprises, star power… and Zazz! #NicoleKidman
If I could choose more than 10: I also loved Soul, Ma Rainey's Black Bottom, The Devil All the Time, and Valley Girl (The Musical).