Free Horizon Oz Event Link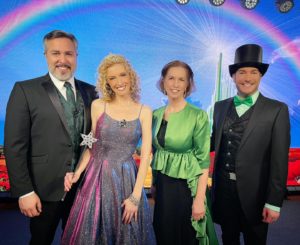 Click Here to Register for FREE Oz Show
Register to watch the 
Horizon Home Care & Hospice
"Matters of the Heart" 2021 Gala – FREE virtual event, this Saturday Feb 27, 7pm CST – The theme?
There's No Place Like Home!
Hosted by Broadway's Andrew & Susan Varela, singing songs from The Wizard of Oz & Wicked. I'll be there to host Oz trivia and 
Shanice Williams 
(Dorothy, NBC's The Wiz Live) will also make a special appearance!